Fiber Optic Rotary Joints & RF Rotary Joints
What is fiber optic rotary joint (FORJ)?
A Fibre optic Rotary Joint is equivalent to an electrical slip ring but in the domain of optics and is mostly used as a co-existing element along with slip rings. Fibre optic Rotary Joint (FORJs) are available in single and multi-channel forms and have a special characteristic of having unlimited reach. A Fibre Optic Rotary Joint (FORJ) is a device allowing a light or optic signal to be transferred across the interface between a stationary support structure and its continuously rotating platform. The FORJ applications have multiplied with the increasing adoption of fibre optic joints for communication transmission.
Fiber Optic Rotary Joint Videos and Image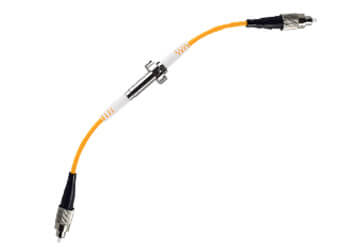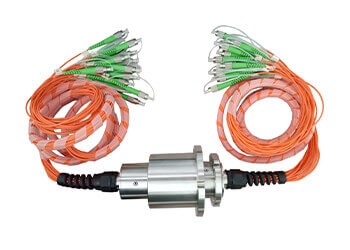 Overview
Fiber optic rotary joints have advantages in working life, transmission rate, operating speed, safety and reliability. GRAND technology have relatively complete photoelectric, fiber testing, and processing equipment to support development the fiber optic rotary joint (FORJ). Accept customized services for different needs.
FAQS
Do you offer multi-channel fiber optic rotary joint
Yes. We offer both multi-channel and single FORJs.
What is good for high speed serial digital signal rotating transmission?
High frequency/coaxial/waveguide rotary joints are good for high speed serial digital signal and analog signal rotating transmission.
Do your FORJs can combined with electrical slip rings?
Yes. We have solid plans for this situation, please ask us for the demo.
What the singlemode type insertion loss will be?
The insertion loss will be 0.5-1.0 dB under 1,310-1,550 nm wavelengths.