Control optical transmitter and receiver
Convert ProfiBus data into optical signal, then convert optical signal into ProfiBus data with no loss
Video optical transmitter and receiver
SDI video transmission through single-mode fiber without compression
Ethernet optical transmitter and receiver
10/100/1000 Base-T auto adaptive industrial optical transceiver, exchange ethernet data, convergence and long distance transmission of optical
Combined optical transmitter and receiver
Accept fully custom, multiple combinations like 3GSDI, RS422, RS485, 1553B
What is Optical Transmitter and Receiver?
Optical transmitter and receiver is terminal equipment for optical signal transmission. The optical transmitter and receiver is a fiber-optic communication device for extending data transmission. It mainly uses optical transmission characteristics to achieve long-distance transmission through signal modulation, photoelectric conversion.
Electrical Slip Rings Videos and Image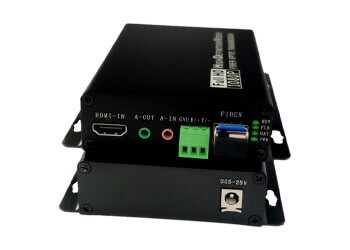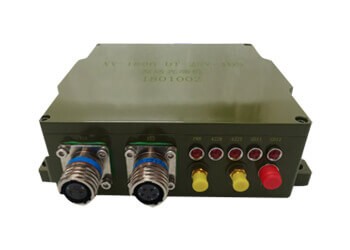 Overview
GRAND technology start optical transmitter and receiver business with military applications. Four types are available, control optical transceiver, video optical transceiver, Ethernet optical transceiver, combined optical transceiver. One R&D team for fully custom requests.
FAQS
What are the interface for optical transmitter and receiver?
Usually are BNC interface, fiber optic interface, RJ-45 interface, RJ-232 interface, RJ-11 interface.
What type of fiber optic will be in security applications?
In security monitoring, the optical cables are usually laid by users, generally is G652 single mode fiber.
Do you support fully custom?
Yes, fully custom. Small batch customization is perfect.
What is a digital optical transmitter and receiver?
Digital optical transmitter and receiver is a high-resolution digitalization of multiple analog baseband audio and video and control information signals to form a high-speed digital stream, and then the multiple digital streams are multiplexed and transmitted through the optical transceiver. The optical signal emitted by the digital optical transceiver is a digital signal. The receiving optical transceiver at the other end receives and demultiplexes, recovers each digital signal, and obtains analog audio and video data and control information through digital-to-analog conversion.