There are more and more types of slip rings, and the usage scenarios are becoming wider and wider, so the demand for slip rings is also increasing. By choosing the right slip ring manufacturers can better select the right slip ring.
Top 5 Slip Ring Manufacturers
Grand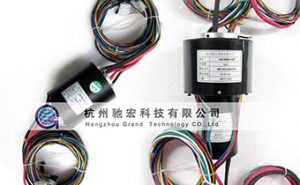 Hangzhou Grand Technology Co., Ltd. started as a special slip ring manufacturer in 2011. Grown into slip rings, rotary joints, and slip ring assembly experts of today with 6,000 square meter manufacture complex. Obtained ISO9001, Rosh, CE, and GJB9001B certificates a number of slip rings, and rotary joint patents, and proud of our products can meet the military grade. Also collaborated with universities, institutes, and renowned factories across Asia and Europe including Panasonic, SIEMENS, CSIC, SAMSUNG, HUAWEI, etc.
Schleifring
Schleifring is a leading manufacturer of slip rings and rotary unions for a wide range of industries. Based in Germany, the company has been providing innovative solutions for the transmission of power and signals for over 100 years. Schleifring slip rings are used in a variety of applications, including wind turbines, medical equipment, and aerospace.
Moog
Moog is a global engineering company that designs and manufactures a wide range of motion control products, including slip rings. Based in the US, Moog has been in business for over 60 years and has a strong reputation for quality and reliability. Moog's slip rings are used in a range of applications, including defense and aerospace, medical devices, and robotics.
Mercotac
Mercotac is a US-based company that specializes in the design and manufacture of high-quality, low-maintenance slip rings. Mercotac's patented design eliminates the need for brushes, resulting in a longer lifespan and improved reliability. Mercotac slip rings are used in a range of applications, including packaging equipment, wind turbines, and robotics.
BGB
BGB is a UK-based manufacturer of slip rings, electrical brushes, and rotary joints. The company has been in business for over 30 years and has a strong reputation for innovation and quality. BGB slip rings are used in a range of applications, including wind turbines, cranes, and medical equipment.
How to Investigate a Slip Ring Manufacturer
How do we judge whether a slip ring manufacturer is worthy of our cooperation?
Choosing the right slip ring manufacturer is critical to ensuring that your application runs smoothly and reliably. Here are some factors to consider when evaluating a potential slip ring manufacturer:
Industry Experience: Look for a slip-ring manufacturer with a proven track record of success in your industry. A manufacturer with experience designing and producing slip rings for applications similar to yours will be better equipped to meet your specific requirements.
Quality and Reliability: High-quality and reliable slip rings are essential to ensuring that your application runs smoothly and without interruption. Look for a manufacturer that uses high-quality materials, advanced manufacturing processes, and thorough quality control measures to produce reliable, long-lasting slip rings.
Customization Capability: If your application has unique requirements, look for a manufacturer that offers customization options. A manufacturer with the ability to design and produce custom slip rings can help you optimize the performance of your application and ensure a perfect fit.
Technical Support: Look for a manufacturer that provides comprehensive technical support, including assistance with product selection, installation, and troubleshooting. A manufacturer with strong technical support can help you get the most out of your slip ring and minimize downtime.
Customer Reviews and Feedback: Check online customer reviews and feedback to see what other customers have to say about their experience working with the manufacturer. This can give you valuable insights into the manufacturer's reliability, quality, and customer service.
Cost and Lead Time: While cost is important, it should not be the only factor you consider. Look for a manufacturer that offers competitive pricing without sacrificing quality or reliability. Lead time is also a crucial factor to consider, especially if you have tight project deadlines.
In summary, a worthy slip-ring manufacturer should have industry experience, offer high-quality and reliable products, customization capability, strong technical support, positive customer reviews and feedback, and competitive pricing and lead time. By considering these factors, you can make an informed decision and choose the right manufacturer for your needs.