This comprehensive article aims to guide you through an in-depth understanding of slip ring manufacturing in China. It provides a detailed list of top-notch manufacturers, such as Hangzhou Grand Technology, Shenzhen JARCH Electronics, and Shenzhen Gaochong Electronics Co., Ltd. Also, it arms you with crucial factors to consider when choosing a slip ring manufacturer and valuable tips for successful partnerships. Lastly, find commonly asked questions that will bolster your knowledge in this area and a conclusive summary that stitches together everything you need to know about slip ring manufacturing in China.
For more detailed information about slip rings, please check Top 10 Slip Ring Manufacturers In the USA Market 2023 and Top 10 Slip Ring Industry Key Manufacturers 2023.
Table of Contents
view more
view less
Slip Ring Manufacturers in China List
Here's a list of the top 10 slip ring manufacturers in China.
Hangzhou Grand Technology Co., Ltd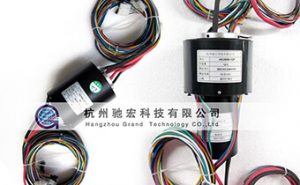 Hangzhou Grand Technology Co., Ltd. started as a special slip ring manufacturer in 2011. Grown into slip rings, rotary joints, and slip ring assembly experts of today with 6,000 square meter manufacture complex. Obtained ISO9001, Rosh, CE, and GJB9001B certificates a number of slip rings, and rotary joint patents, and proud of our products can meet the military grade. Also collaborated with universities, institutes, and renowned factories across Asia and Europe including Panasonic, SIEMENS, CSIC, SAMSUNG, HUAWEI, etc.
Jinpat Electronics
Jinpat Electronics is an ISO 9001 certified company that has been in the business of manufacturing slip rings since 1996. Their cutting-edge production facility in Shenzhen spans over 7000 sq. meters, accommodating hundreds of employees. Jinpat maintains a robust Research and Development wing which is largely responsible for their extensive catalogue of over 10,000 slip ring models. They ensure product quality through an advanced performance testing system to meet international standards.
Cosmau Technology
Cosmau Technology has over a decade's experience in slip ring manufacturing. Their expertise lies in providing both standard and custom solutions, and they emphasize their ability to develop unique, creative solutions for any application. Cosmau is celebrated for high-quality customer service and for implementing a strict QC system to maintain product quality. They serve diverse sectors including wind power generation, the military, and automation equipment.
Senring Electronics
Senring Electronics, established in 2009, is well-renown for technological innovation and quality control in manufacturing slip rings. With patented technologies and over 100 employees, Senring's products are widely applied in nearly every field that uses rotational systems. The company boasts 10 new utility model patents and 1 new design patent.
Senring Electronics https://www.senring.com/
Aood Technology
Aood Technology, headquartered in Hengdian, are a dedicated group of design and manufacturing specialists providing slip ring solutions to a broad clientele. They offer products like capsule slip rings, ethernet slip rings, USB slip rings, and even integrated systems – boasting over 2000 slip ring models in total.
BarlinTimes Technology
BarlinTimes Technology has an extensive history in slip ring production since its establishment in 2011. Their mission is to provide their customers with the most effective rotating solutions and excellent services in a prompt manner. They invest heavily into R&D which leads to the yearly introduction of several new products.
Moflon Technology
Moflon Technology, with over 30 years of industry experience, provides an extensive range of slip rings – from standard capsule and pancake models to bespoke high-speed and high-frequency variants. They prioritize developing long-term relationships and providing outstanding technical support to their clients.
Hangzhou Prosper
Hangzhou Prosper specializes in R&D, production, and sales of medium and large power slip rings and integrated rotary systems. They have a strong reputation for designing special slip rings to meet specific performance conditions.
Shenzhen Gaochong Electronics Co., Ltd
Shenzhen Gaochong Electronics Co., Ltd. They are a professional manufacturer of conductive slip rings and a leader in manufacturing these products in China. The company has a site of nearly 2,000 square meters, and they can independently research, develop, test, produce, and sell slip rings. Shenzhen Gaochong Electronics Co., Ltd is well-known for their high-quality products and services, which have earned them global recognition and numerous customers in different industries.
Jarch Electronics
Jarch Electronics has rapidly grown into one of the leading international suppliers of electrical and rotary solutions since 2006. Boasting advanced inspection equipment and product-testing facilities, Jarch manufactures over 10,000 slip rings per year.
Key Factors to Consider When Choosing a Slip Ring Manufacturer in China
When fostering a successful partnership with a top-tier slip ring manufacturer in China, there are several fundamental considerations that can mean the difference between a standard experience and a truly exceptional one. Beginning from defining unique project needs to ensuring seamless logistics management, every step has its significance. In the following sections, we'll delve deeper into these critical questions, providing valuable insights to make the most out of your partnership with a slip ring manufacturer.

Product Range and Customization
When selecting a slip ring manufacturer, it is crucial to consider their product range and customization capabilities. Look for manufacturers that offer a wide array of slip ring types and designs to cater to various applications, as well as those that can provide tailored solutions based on specific project requirements.
Quality and Certifications
Remember to evaluate the quality of the slip rings produced by each manufacturer. Check their certifications and compliance with industry standards to guarantee the durability and reliability of their products.
Production Capacity and Lead Time
It's essential to assess a manufacturer's production capacity and lead time. Choose a manufacturer that can scale production as needed and has a quick turnaround time to meet your project's demands.
Pricing and Value
Consider the pricing structure and overall value of a manufacturer's slip ring offerings. Look for those who provide tailored, cost-effective solutions without compromising product quality.
Technical Support and After-Sales Services
A reliable manufacturer should provide exceptional technical support and after-sales services. Ensure that you select a manufacturer that offers responsive customer care and is readily available to address any concerns or issues you may encounter.
Industry Experience and Reputation
Opt for a manufacturer with extensive industry experience and a reputation for delivering high-quality, reliable products. An established manufacturer will have the necessary knowledge and resources to cater to your project's specific requirements effectively.
Export Capabilities and Global Presence
To ensure seamless delivery and ongoing support, choose a manufacturer with robust export capabilities and a strong global presence. This will facilitate a smooth partnership and logistics process, particularly if your project has international reach.
Tips for Successfully Partnering with a Top Slip Ring Manufacturer in China
As you embark on the journey of successfully partnering with a distinguished slip ring manufacturer in China, it's essential to adopt effective collaboration strategies to ensure your project's success. In the following sections, we'll explore several vital tips for forging robust ties with the leading Chinese slip ring manufacturers, ranging from communication practices to logistics planning. Emphasizing each aspect of the partnership will undoubtedly contribute to the seamless execution and achievement of your project goals.
Clearly Define Your Project Requirements
Before partnering with a manufacturer, make sure to clearly outline your project requirements and expectations. This will assist the manufacturer in understanding your needs and delivering the most appropriate solution.
Establish Open and Regular Communication
Maintain open and regular communication with your manufacturer to facilitate effective collaboration throughout the project's duration. This will ensure that both parties are aligned with the project's goals and objectives.
Request Samples and Prototypes
Ask for samples and prototypes from your manufacturer to validate product quality and performance. This will also allow you to assess the suitability of their slip rings for your specific application.
Monitor Production Progress and Quality Control
Regularly monitor production progress and quality control measures to ensure that the final product meets your expectations and industry standards.

Plan for Shipping and Logistics
Collaborate with your manufacturer to develop a comprehensive shipping and logistics plan to ensure seamless delivery of your slip rings.
Provide Feedback and Maintain an Ongoing Relationship
Provide your manufacturer with feedback on their products and services, and maintain an ongoing relationship to foster long-term collaboration and support.
Frequently Asked Questions
Q: What makes Hangzhou Grand Technology a top slip ring manufacturer in China?
A: Hangzhou Grand Technology is known for its expertise in designing and producing a wide range of slip rings for various applications. With a strong presence in industries such as wind turbines, automation, and military, they have established their reputation in the slip ring industry.
Q: How does Mercotac distinguish itself from other slip ring manufacturers in China?
A: Mercotac specializes in the design and manufacture of high-quality, durable, and long-lasting slip rings. They focus on providing a diverse array of solutions to cater to the various needs of their clients in different industries.
Q: What kind of slip rings does DSTI produce?
A: DSTI, or Dynamic Sealing Technologies, offers a comprehensive range of products, including fluid rotary unions, electrical slip rings, and combined solutions. They cater to industries such as aerospace, defense, and oil and gas.
Q: Why should I consider BGB Engineering as a slip ring manufacturer for my project?
A: With over 40 years of experience, BGB Engineering is known for providing high-quality and reliable slip rings for a wide range of applications and industries. They are committed to delivering innovative and customized slip ring solutions to meet the unique needs of their clients.
Q: Which factors should be taken into account when evaluating the quality of a slip ring manufacturer's products?
A: When evaluating the quality of a slip ring manufacturer's products, some factors to consider include certifications, compliance with industry standards, and product range. These factors ensure the durability and reliability of the manufacturer's products.
Q: How important are production capacity and lead time when choosing a slip ring manufacturer in China?
A: Production capacity and lead time are crucial factors to consider when choosing a slip ring manufacturer, as they directly impact the manufacturer's ability to scale production as needed and deliver products within the project's timeframe.
Q: How do technical support and after-sales services contribute to a successful partnership with a slip ring manufacturer?
A: Exceptional technical support and after-sales services are crucial in fostering a successful partnership with a slip ring manufacturer. These factors ensure that any concerns or issues that may arise are promptly addressed by the manufacturer, leading to higher satisfaction and confidence in the product.
Q: What role does export capability and global presence play in partnering with a slip ring manufacturer in China?
A: Export capability and global presence are essential in ensuring seamless delivery and ongoing support for your slip ring needs. Manufacturers with these capabilities can facilitate smooth logistics processes and provide prompt support, even for projects with international reach.
Q: What should I focus on to establish a successful partnership with a slip ring manufacturer?
A: Elements to focus on include clearly defining your project requirements, establishing open and regular communication, requesting samples and prototypes, monitoring production progress and quality control, planning for shipping and logistics, and providing feedback for maintaining an ongoing relationship with the manufacturer.
Q: How can I ensure that the slip ring manufacturer I choose can provide customized solutions for my specific project?
A: To ensure the manufacturer is capable of providing customized solutions, evaluate their product range, customization capabilities, and previous examples of tailored solutions they have developed for other clients in the industry. This information will give you valuable insight into their ability to cater to your project's unique requirements.
Conclusion
Finding the right slip ring manufacturer in China is crucial for the success of your project. By considering factors such as product range, customization capabilities, quality, certifications, production capacity, pricing, technical support, and industry experience, you can find a reliable partner that will meet your project requirements. Additionally, by following the tips outlined above, you can successfully collaborate with your chosen manufacturer to achieve your project goals.