In any system that requires or incorporates rotation as a function, slip rings are essential. Whenever an automation system is in action, an electric slip ring transmits current from one device to another. These rings are usually used with devices that require power or data connectivity. Waterproof slip rings are used mainly for wet and corrosive environments, as well as underwater applications. In the working environment, liquid components and IP65, IP67, and IP68 protection are available. It is possible to consider seawater, freshwater, and oil for this purpose, and these are used for a variety of purposes, port equipment, including ships, and humid environments. These devices provide reliable transmission of electricity and signals.
Waterproof Slip rings Features:
The grade of protection is IP68 re IP64,IP65,IP66,IP67,IP68…
Highly resistant to high temperatures and corrosion
with load-bearing capacity
can be submerged to 100m depth
Convenient installation Integral structure, can be submerged to 100m depth
Material that brushes with multiple points provides a long lasting performance
performance, and stainless steel provides better corrosion protection
Workers and small objects are completely protected from accidental contact
protection against water splashing, dripping and spraying
Pressure-sensitive water jet protection
Ease of installation thanks to a single integrated structure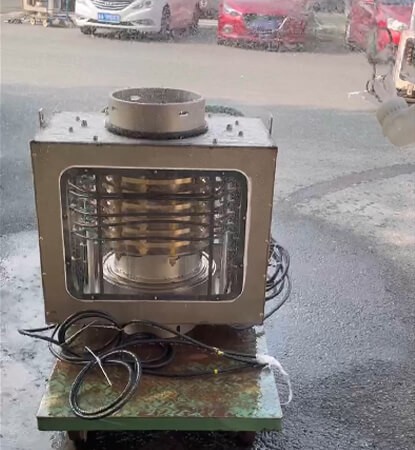 Typical application of Waterproof slip ring:
Machinery for vessels, seaport machinery, and ROVs
A beer machine and a filling machine
Platform for drilling a well, drilling oil
Where Waterproof Slip Ring can be used:
Underwater systems and environments with moisture and corrosion require waterproof slip rings. In accordance with the operating environment, waterproof slip rings can be classified into different levels of protection, including IP65, IP67, and IP68. In environments where liquid ingredients are present, such as salt water, fresh water, oil, etc., the protective design and material assortment for slip rings are suited. A good waterproof slip-ring is indispensable for marine exploration, exploration of the deep sea, and marine cable winches. Offshore platforms and ships, if equipped with a high quality Marine cable winch, will play an important role in well drilling, exploration, and also as a means of carrying materials more quickly and easily. Waterproof slip rings are also very easy to place, they are fixed to the winch, their ends can be rotated, which leads to two junction boxes and two wire ends.
Conclusion
Make sure that the slip rings you specify are appropriate for any application and according to the industry's standards. It is important to consider a number of factors before purchasing this product, including current, voltage, outer diameter, rotational speed, signal characteristics, operating environment, and size. An in-depth analysis must be conducted in order to make an informed decision.