Slip rings are based on designs that work on the basic rule of rotation. These slip rings are used in industrial equipment like index tables, automated welders, and winders. Another key application of a slip ring encompasses CT imaging, applications for MRI, and Wind turbines. These rings also play a pivotal role in closed-circuit security cameras. But the usage of slip rings is not limited to this only as amusement-park rides also encompass those slip tings that not only transmit power to the rides, but also control and maintain the signals, along with providing the data to and from the moving part of the vertical-fall rides, Ferris wheels, and carousels. While talking about heavy stuff, slip rings come in handy when it comes to helicopters, elevators, generators, cranes, and rotating kilns.
Slip Rings in Wind Turbines
Wind turbine construction is on the rise globally as people are looking forward to utilizing renewable energy sources. The only challenge that people have to face while using a wind turbine is that they have to clean the debris and re-lubricate it so that it doesn't malfunction over time. This is why Grand Slip Ring Makers ensure that their slip rings are reliable and have a long life. Their main focus is to make the slip rings durable so that they can withstand even peak power output. Those wind turbines that are situated at faraway places must also be made in a way that they are extremely reliable as this would save the cost and time expenditures incurred while servicing those. Another challenging fact is that these turbines require a huge amount of power to operate and thus need better transmission of signals to position along with condition monitoring. This encompasses pitch control with commands and power for blade information, power backup, hub, pitch motor adjustments, etc. Grand slip ring manufacturers sell offshore wind turbine union that includes an encoder and a slip ring with on and offshore assemblies that are capable of delivering heavy power. When attached inside a rotary union, these assemblies also work based on hydraulics.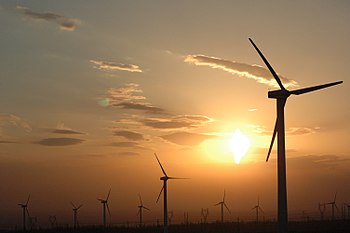 Slip Rings in the Heavy Machines
Slip rings are commonly used in cranes for better power transmission along with the data. It is mandatory for cranes to be reliable and powerful when it comes to heavy-duty work and must provide the data while using the cranes in indoor or outdoor applications. Slip rings ensure that these machines are durable and operate without getting in trouble when it comes to heavy work. The crane slip ring provides for the demand of every application and produces higher torque with a low starting current. Crane slip ring assembly makes sure that all the operations that the crane is performing are executed effectively and efficiently. The slip ring makes sure that the rotation is manageable and can be adjusted according to the desired amount. For a three-phase supply, crane-duty motors are the best. It doesn't matter how much power is being executed, the ability of the slip ring is not affected. Whenever there is a drop in voltage or the voltage goes high, the slip ring ensures it absorbs it all. The absorbed power in the slip rings gets converted to heat and causes the operational environment to heat up too. But to our luck, the operational pieces of Slip Ring don't get overheated and do not catch fire.
Slip Rings in Aerospace
Slip rings are also used in aerospace as well as defense. These slip rings are made with immense care so that the overall performance of the aerospace equipment is enhanced. These slip rings are highly precise, and the characteristics of these products include being small in size, lighter in weight, and having a longer life. The parts used in the making of these slip rings are chosen with due care and are made up of special materials that can withstand humidity, can work in heavy temperatures, have stronger vibrations, are corrosion resistant, and have a better life. Then there come multi-circuit slip rings. Their characteristics include being multi-circuited, transmitting signals, and controlling current. The third and most important aspect of these slip rings is that they have a longer life than others and have better speed. These slip rings are used in Airplane engines, heavy aircraft, heavy-duty weapons, and high-tech railways. These slip rings are modified according to the requirements. That is why it is necessitated that the slip rings can withstand speedy operations without breaking down into little pieces.
Slip Rings in Packaging
Slip rings make sure that there is enough current and data being transmitted from the stationary part to the moving part. These rings are not only used in the food and Pharma industry but are also used by the packaging industry due to their advantages. These are becoming as evident as the rotary packaging machines and industry lines. The packaging industries are changing day by day, and things are getting more automated and less manual. These days, packaging is not all about packing cartons or taping things but encompasses carton processing and bulk packaging. Due to the introduction of slip rings in the market, the carton industry is seeing huge improvement as the processes are oversimplified. Not only the business owners have profited from this technology, but machine operators are also happy with this. Slip rings, these days are commonly used in winders and re-winders that are required to laminate the boards of the cartons. This kind of machinery demands that the slip rings provide the signals and the current in a sleek manner. Moreover, the process of sealing is also driven by slip rings. The components of Slip Rings made for use in packaging systems are made of copper or brass and have a silver, golden, or rhodium coating.
Conclusion
The usage of the slip ring is very versatile and is of higher significance. The option to choose which slip ring you should use is dependent upon many factors such as the speed of the operation, the total current induced, and the voltage required for the whole system to execute.