You can find Grand slip rings from https://www.grandslipring.com/ in military vehicles such as Navy jets, military ships, land combat vehicles, satellites, spacecraft, and submarines. Our sealing solutions have proven effective in various systems, including radar cooling systems, aircraft controls, actuation, landing gear, brakes, fuel controls, engines, and airframes. Now, we'll look at slip ring solutions for the defense industry, radar cooling systems, combat and ground transport vehicles, and defense manufacturing and testing in this guide.
Defense Sealing Systems
Grand Technology is to withstand corrosive chemicals such as jet fuels and solvents. Moreover, we guarantee that our products have elastomer temperatures of up to 320 ° C, reliable sealing temperatures of up to 1,093 ° C, higher frequency oscillations, are light, and are not vulnerable to fire and explosion. They are helpful in a variety of systems such as dynamic, stationary, and rotary systems.
Slip ring manufacturers must continue to innovate to meet the changing needs of the defense market. Military planes will most likely sacrifice speed and an onboard computer to render radar obsolete, incorporating jets, pilots, and ground assistance.
Modern aircraft engines allow for nonstop flights of up to 18 hours. The demand for safety, comfort, and durability is due to rise. Defense market analysts predict a structured, cost-effective, consistent upgrade from previous composites for improved fuel efficiency and weight loss. Customers, production, and supply are all becoming more globalized in the defense industry.
The defense industry requires a wide range of sealants for a variety of applications. Integrated gaskets join the elastomer to plastic and thin metal retainers, enabling complex seal geometry and ease of assembly. The faster joints, on the other hand, provide a fixed joint for bolts and screws. Dynamic seals have a lower duty cycle, whereas metal seals are for critical mission applications.
Metal seals and gaskets are available in multiple base metal sets to achieve high temperatures and vacuum, minimum extraction capacities, and broad chemical resistance. They are available in single, double, and triple sealing lip configurations, allowing for wide temperature variations, super speed capability, and corrosion resistance.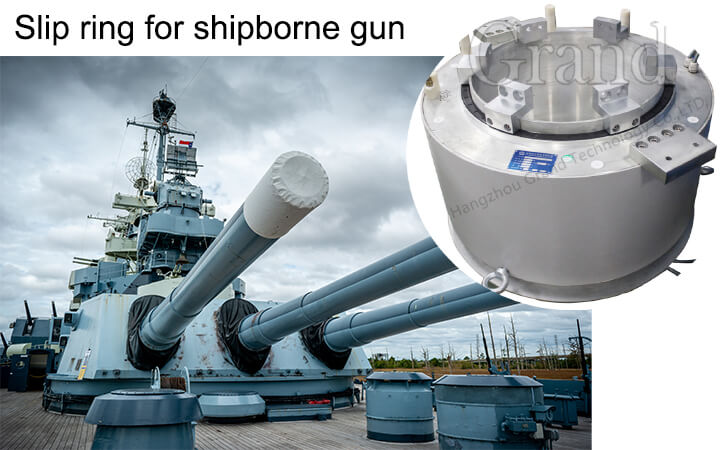 Radar Cooling Systems
Grand Technology defense cooling products extend the life of air jets, marine jets, land, mobile, or stationary radars, and military surveillance components. Radar cooling systems that are effective. Our rotary unions provide dependable, efficient, and field-proven technology for military radar cooling systems, as well as land, marine, and airborne surveillance.
Grand Slip Rings for Radar Cooling Systems meet the exact specifications required for use in all types of defense applications. Our products lower the life-cycle costs of radar cooling systems by maximizing their useful life. According to your project, we can configure the rotary unions to meet the standard flow, temperature, and speed.
Land Combat and Transport Vehicles
Slip rings are used in many automated systems and designs in steel, molding, plastic, and cardboard for military ground transport and combat vehicles. GRAND slip rings are helpful in automotive processes that require cooling, lubrication, or hydraulics. Deep drill drives with coolants via the spindle are for complex metal systems ranging from the engine component to the drive system.
Flexible machining centers are for carburetors, gears, and valve stem parts. GRAND slip rings are extensive design authentication and durability testing. To ensure the stability and efficiency to meet the standard and demanding volume specifications of various military programs.
 GRAND Slip Rings Production and Testing
Slip rings are electromechanical machines that allow power and signals to transfer from static to mobile systems. These devices at https://www.grandslipring.com/electrical-slip-ring/ are helpful in any electromechanical system that requires rotation to convey energy or electrical signals. GRAND Technologies is the world's leading designer and manufacturer of standard and custom slip rings. GRAND, headquartered in Shenzhen, China, has over 30 years of experience in the fluid sealing industry.
Current Defense Industry Slip Rings
GRAND invented lightweight slip rings with large holes to provide cooling services for many defense air-jet applications. Modern autonomous air jets serve the defense industry by providing surveillance for seagoing vessels and small air jet refueling solutions. GRAND also developed a vast two-pass slip ring to facilitate the cooling of gun systems on military and marine vessels. During continuous high-capacity cooking, it requires a cooling process.
Standard and Custom Collectible Rings
Because Grand Technology works with several industries worldwide, we offer custom products for specific needs and modifications to traditional designs. GRAND has over 1,200 unique slip rings and is still growing and shaping the process fluid sealing industry. Our one-of-a-kind slip ring designs provide numerous solutions, including mechanical seals and hydrostatic seals, as well as single or multiple-pass base rings. Our slip rings offer tailored solutions for any need with options like size, material components, weight, and uses. Many sealing and passage channels in various materials, such as aluminum and Hastelloy, are present in our rotary joints.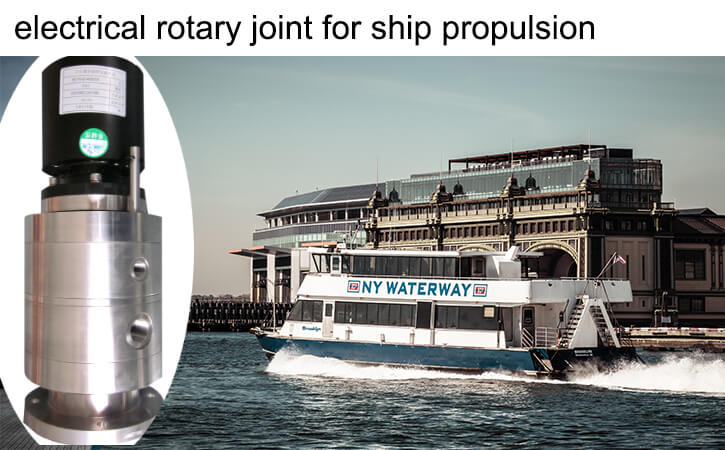 Reasons to Choose GRAND
Products:
Offers a wide range of sealants in a wide range of materials for various applications, as well as specialized approvals for sensitive markets and applications.
Design:
Our application engineers are highly skilled and knowledgeable in the fields of gasket fabrication and material approval. GRAND offers a full range of manufacturing services, from product and geometry research to large-scale production equipment selection and efficiency testing and evaluations.
Quality:
ISO9001 is certified for the design and manufacture of waterproofing products; as a result, our products are reliable for sensitive applications such as those in the defense industry.
Our expert engineers use proven designs, technical excellence, and a powerful commitment to continuous development to create standard and custom slip rings manufactured, tested, and certified for defense operations. We recognize that defense machines necessitate the essentials in product design, verification, and testing.
Final thoughts
The international defense market's sealing solutions, the engine of the modern sector, are more reliable and sophisticated than ever. Military jets, warships, ground combat vehicles, and transport vehicles require high-tech slip rings that can withstand extreme temperatures, pressure variations, and corrosive fluids. Grand Technology sealing solutions, fortunately, meet high standards, and we are committed to providing lightweight, metallic, low-friction, and long-lasting products.